I think this blanket boy is so cute that I wanted to be sure to share it with you.  You can get the pattern on this site.
Then I ran across these and fell in love with them too.  The pattern isn't free, but well worth the price for such cuteness!
…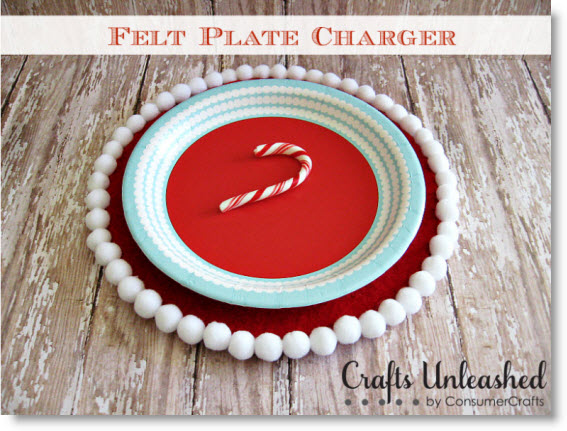 These fun plate Felt Plate Chargers Bonnie of "Crafts Unleashed" and they are super cute.  Are you ready for Christmas? Today "Crafts Unleashed" are showing us how to create these sweet Felt Plate Chargers that would be perfect for your kid's table or a little dessert table.  They have a great pictorial tutorial for you to follow and they look …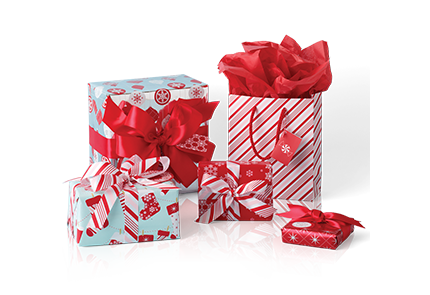 Okay folks, it's almost Christmas. You have finished wrapping most of the presents, making all the cookies and picking out hostess gifts. Suddenly you realize you don't have any pretty packaging for the cookies or you've run out of labels. Staples sent us some pretty gift wrap from their Martha Stewart Holiday Line to check out and tell you about.…
I love how Anna-Karin used a label shaped die cut for the pages of her mini holiday book! She also used Distress inks, stamps, die cut shapes and more for this fantastic December countdown book. Find more info over at her blog Layers of Ink.
-Heather…
Michelle from Rust & Sunshine shares a free pattern for making some sports-themed Christmas ornaments – a basketball, a football, and a baseball.  They're all stitched together from craft felt.  Go to her blog for the pattern and how-to.
[photo from Rust & Sunshine]…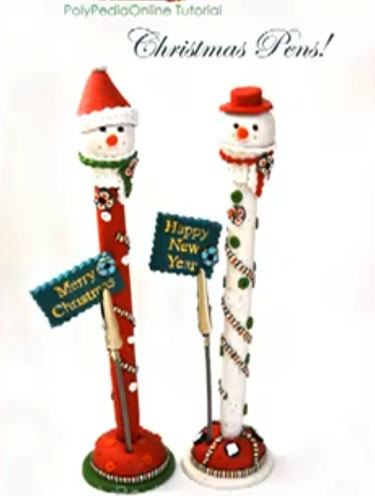 Iris Mishly has a free video tutorial for adorable Christmas themed pens. Take a peek and whip up a last minute gift!…
Kirsty from The Little Floating Craft Company shares a tutorial over at Simply Homemade showing how she created this gorgeous fabric cake wrap to be used year after year.  She used fabric custom printed with vintage photos of dancing ladies (9 of them, in fact), but she also suggests using family photos or other images of special meaning to your family.  Go …
Santa's almost here. Let's celebrate this magical gift giver by making edible versions of him. I wrote this post weeks ago, and I've seen so many more edible Santas since! There's no limit to the ways you can munch on the guy.
1. Find the recipe for a Santa in the chimney cake by Gartner Studios.
2. Make simple …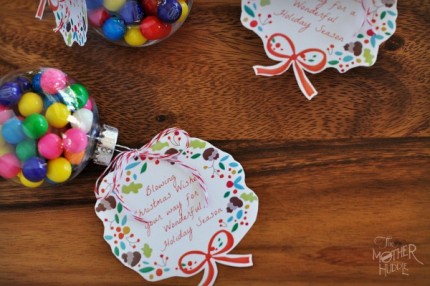 Here's a quick Christmas gift idea for a fun ornament filled with bubble gum balls. Attach the free printable and you are all done. You could substitute the gumballs for popcorn, M&Ms, mixed nuts, or anything else your gift recipient likes! See it here –>> Blowing Christmas Wishes Gift Idea With Printable | The Mother Huddle.…
Susi from Lilla Luise shows how to make her Peppermint Pinwheel Pouch.  The top flap is actually half of a Dresden Plate quilt block, but made from red and white fabrics it looks like a peppermint candy. Get the tutorial.
[photo from Lilla Luise]…
This ornament is so fun and will help you use up some of those pesky paper scraps. It's made by wrapping scraps of pattern papers around tiny Styrofoam balls and gluing them to a larger ball. Find more info over on the Crate Paper blog.
-Heather…
Few words are needed here, right?  Grab your hook and make your Christmas a little more personal.   Get the pattern for these cute gift tags here.  You can work up a batch of these in one evening.
You can create quickie place seatings or a lovely centerpiece by filling a crystal bowl or basket with a few perfectly sized …
So Christmas morning breakfast is sorted. Make a pancake wreath for Christmas HERE at Creative Food.…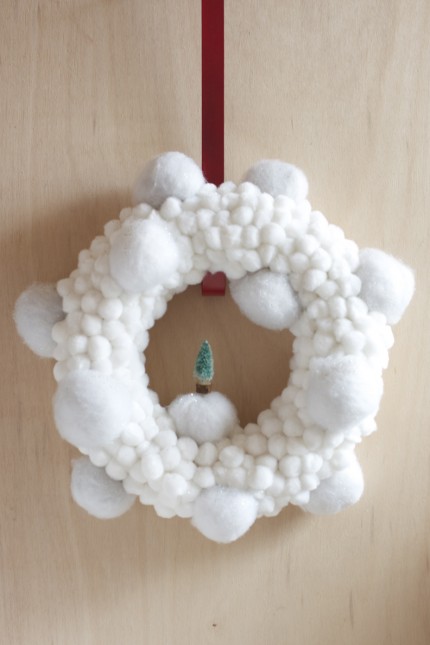 I'm not sure how many pom poms were needed to make this wreath, but it was certainly worth it. This is a totally fun and unique design, different from the traditional Christmas wreaths we see each year. See the full post here –>> DIY West Elm Inspired Wreath | Hello Lidy.…
Here is a cute little craft for tiny hands. My girls go gaga anytime I allow them to tape or staple something, and this project contains both! You can find the tutorial for making cute little Tinsel Trees over at Learn With Play at Home. …
I always pass by the dollar store Christmas sock section, but this craft may cause me to pause and pick out a few. Check out this simple craft that the kids can do! You can find it over at Crafts 'n Coffee. …
The kids are now officially out for the Holiday Season. What better way to fill their days than by making ornaments! I love these ornaments by eighteen25 because your child can use their creativity and make each ornament completely personal! Also, its easier for children to color and draw on larger paper, but then the finished product is small and …
Becky Jorgensen from Patchwork Posse shares a tutorial over at Moda Bake Shop showing how to make her Christmas Overnighter Cinch Sack.  It's a simple drawstring backpack, but with a cute scrappy Christmas tree applique.  Get the how-to.
[photo from Patchwork Posse on Moda Bake Shop]…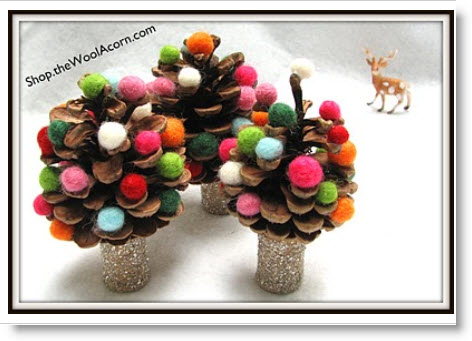 Our crafters come up with the cleverest ideas like this Pinecone Trees with felt balls form "the wool acorn". These Pinecone Trees which are were on the cover of Holiday Crafts 2010 magazine.  It's super easy. Keep in mind that you can whip them up in any color combination and use them for Halloween, Thanksgiving, and Valentine's Day, Easter, New …
I love how soft and wintry this card is! Find directions for making it using die cuts, stamps and an inking technique over on the Spellbinders blog.
-Heather…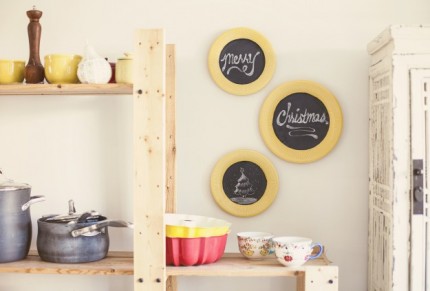 Use thrift store plates and chalkboard paint to add a fun and unique element to your wall. A quick and easy way to add a final touch to your home that will make your guests smile. See it at –>> Deck The Walls With Chalkboard Plates.…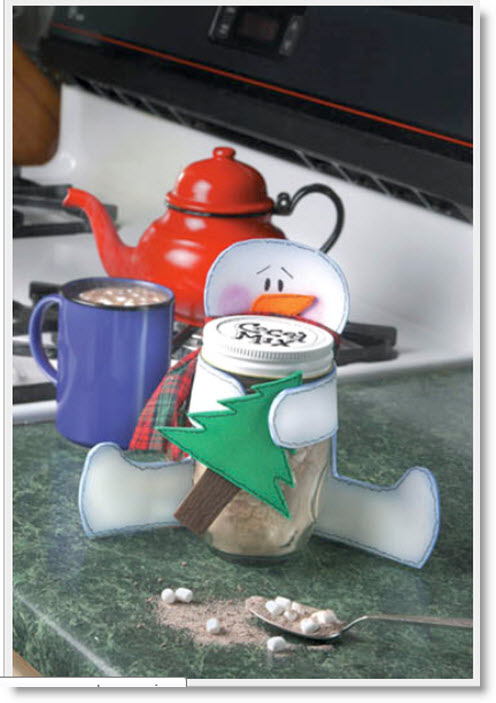 This would make a delightful gift and it can be made up is a short while.  Every adult or child would love this little fellow holding the yummy makings of a drink.  Barbara Matthiessen made this and it is on "Crafts 'n things Craft of the Day" who doesn't like a nice warm cup of hot cocoa on a cold …
That so cute reindeer hero lends himself so well to food crafts. From breakfast to dessert, all you need are antlers and a red nose.
1. Make Rudolph lollipops at Spoonful.
2. Rudolph cake pops from bakerella.
3. I made these Rudolph cookie pops for Celebrations.
4. Make gingerbread Rudolph cookies at Meet the Dubiens.
5. Find a …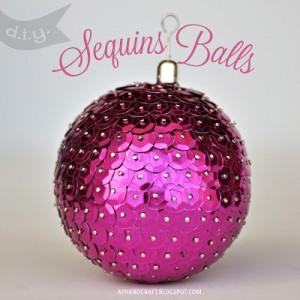 These sequin covered ornaments are truly a classic craft. If you haven't tried making them pop on over to the blog Made with Love for an easy tutorial on how to make sequin covered Christmas ornaments.…
I love this free printable holiday village from Handmade Charlotte. I already have mine all printed out and hope to get it installed over the weekend. Now that the holidays are in full swing and the kids are home from school, this is a great activity for the weekend. Click here to go to the download.…
« go back
—
keep looking »