Everyone (I assume)  loves paying with shrinkie's. Somehow cutting up bits of plastic bring back childhood memories. I recall a fuel station giving them away when we were kids and we would ride out bikes there to go get some. We thought it was SUPER COOL. These of course were back in the days when we were left to roam …
Ok time to get out the shrink dinks and create your very own vintage shrinky necklace.  You can purchase inkjet shrink paper that you print directly on. Visit Everythingetsy.com for the printable and full tutorial.
…
These ornaments, by Carissa of Creative Green Living, are the perfect rainy day activity for kids. Not only is the kids artwork immortalized as a durable ornament but it's fun to watch them shrink as well!
Carissa has been making these ornaments even though her husband refuses to setup the Christmas tree till after Thanksgiving.
Get the full details of …
  Notice the bracelet?  It is made from plastic, but not shrinky dink plastic!  Michelle from Rust & Sunshine recycled a plastic container from a grocery store bakery to make this bracelet.  Check out her tutorial and see how to make your on Shrinky Plastic Bracelet. …
Kim from Everything Etsy shares with us a creative tutorial for making a stylish necklace using shrinky dink plastic.  You will find a free printable pattern for making these trendy polka dots.  So bring out the shrinky dink, follow the tutorial and in minutes you will be wearing a fabulous Shrinky Dink Polka Necklace.…
The kids are now officially out for the Holiday Season. What better way to fill their days than by making ornaments! I love these ornaments by eighteen25 because your child can use their creativity and make each ornament completely personal! Also, its easier for children to color and draw on larger paper, but then the finished product is small and …
Cathe Holden of Just Something I Made says,
I created some fun pieces by printing [a] dog image onto Shrinky Dinks Inkjet printable sheets, punching holes and stitching them up to create a fun necklace.
Brilliant! A great project for kids, too. Cathe shows us how it's done. See the tute.…
This craft is perfect for teaching children about chemical reactions and changing liquids to solids… Think Crafts has a guest post from Gillian of Dried Figs and Wooden Spools that is sure to keep your kids occupied and be a great keepsake for those Shrinky Dinks!
…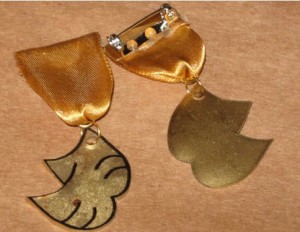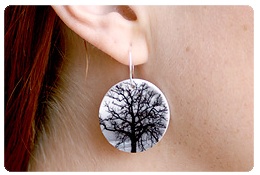 Think back on the fun projects you might have done as a kid, before you felt the need for fancy materials and when the possibility of something shrinking in the oven was totally exciting.  I remember lots of Smurf Shrinky…
Holly Hanks from the Pink Paislee Design Team shows how to use your stamps with shrink plastic to make these butterfly embellishments. Go to tutorial
Technorati Tags: scrapbooking, stamping, shrink plastic
I am not going to pretend to know anything about Games Of Thrones or GOT as I just learnt. If you know what it is then you will know how super cool and geeky these brooches are. They are made from Shrinky dink plastic, which makes them so much more geeky of course. Full tutorial and templates can be found …
I'm a pre-washer.  Are you?  If you're sewing a garment or other item that will see the inside of a washing machine, it's a good idea to pre-wash the fabrics you use so there won't be any shrinky, puckery tragedies later.  The right way to pre-wash your fabric will depend on fabric type.  Toni from Sugar Tart Crafts has a …
Quirky and cute are two of my favorite adjectives for jewelry. And both apply heavily to Rakunshop's wonderful assortment of items. So if you're hunting for a last-minute gift or shopping for yourself with one of those fabulous Etsy gift cards given to you by someone wonderful, you might want to take a minute and check it out. Personally, I …
The fun fact that #6 plastic shrinks like commercially available shrink plastic was I think the coolest thing I learned recently. See the tutorial that Sarah sent in featured at her blog Compulsive Craftiness on how to make #6 recycled plastic shrunk Christmas ornaments.…
Isn't this geometric shrink plastic necklace great? Take a look at livlig to see the tutorial for making one of your own!…
Check out the tutorial from C is for Craft and learn how to use recycled plastic to make shrink-plastic jewelry!…
Visit the crafty blog, LollyChops, for a week long tribute to the cupcake with co-host La Fuji Mama. Find recipes and crafts  (with crazy cute free pdf downloads) for:
Mint chocolate cupcakes with fondant icing
Visit the online shop of ReadyMade magazine — "a bimonthly print magazine for people who like to make stuff" — and you'll find carefully selected must-haves that you probably wouldn't find offered by other magazines: Blueprints for a small modular dwelling, museum wall text kits and shrinky sheet sets are a few of the unique things you can add to …