Camelot Fabrics shares a tutorial for making this play basket of fruit out of felt.  This would make a cute addition to a child's play kitchen!  The felt basket is filled with nutritious felt fruit – an apple, a lemon, a pear, a banana, and a slice of watermelon.  They're put together with simple hand stitches, so no sewing machine required for …
Bev from Flamingo Toes shows how to make her Preppy Kitty Skirt.  It's a super cute girl's pleated skirt, with a bow at the waist and a sweet kitty face applique.  She gives dimensions to make one in a girl's size 6, but you can adjust the dimensions to fit any size.  Her tutorial is part of …
The DIY Mommy is hosted by Christina the mother of 3 girls and blogs out of Edmonton, Alberta, Canada since 2009. Her blog is dedicated to crafty DIY and a lifestyle blog about making things for mommy, for baby and for home. Christina has the most dramatic "Faux Succulents out of Felt" with complete step-by-step pictorial instructions. Christina has many …
According to a notice on their website and an email sent to subscribers, Yarnmarket has closed its doors and its remaining stock has been sold to Love Knitting.
Yarnmarket was an online yarn, pattern and notions store that was in business for more than 10 years.
The email, sent as usual by Jan and the Yarnmarket Staff says in part:…
One of the hottest new products out right now for card making are the Wink of Stella pens, they add a wonderful touch of shimmer to your cards. Just like Catherine Pooler I recently got the clear pen and LOVE adding the glitter over top of my stamped images. Visit her blog to see how to ink a stamp using multiple …
My nine-year-old loves Minecraft, as do most of his friends. If there's a Minecraft-themed party in your future, check out Catch My Party's list of Minecraft party ideas. The free Minecraft printables and the Creeper balloons are my personal favorites.
What clever Minecraft party ideas have you seen?…
This macramé pillow is not your mama's 1970s macramé!  The bright pink macramé contrasting with the white pillow gives a modern punch.  And those pom poms!  Ama from Ohoh Blog made it, and she shares a tutorial showing how.  Go to Ohoh Blog for the tute.
[photo from Ohoh Blog]…
Hemming a curved piece fabric, like on a circle skirt, can be challenging.  The nature of circles is that the outer edges are longer than the inner edges, so when you turn in a hem you're essentially needing to stitch a longer length of fabric to a shorter piece.  Daniela from …
I have a special nominee this week for my Best Fabric Shop Storefront contest, namely The Quilt Shop. For starters, it's located in a historic flat iron building in downtown Eureka Springs, Arkansas. Second, the photograph itself is phenomenal; it's the work of Art Meripol, former Senior Travel Photographer for Southern Living magazine, a position he held for 25+ years.…
Finding the perfect piece of art for your wall can sometimes be pretty difficult.  We get it in our mind what we want, but can't seem to find it anywhere to buy.  Well, thank goodness we are crafters!  Why not make your own wall art?  These 39 easy DIY's from Buzzfeed can help you with just that.  Read through the …
Never underestimate the power of a cape to transform a child into a superhero or princess or evil villain.  Rachael from Rachael Rabbit shares a tutorial showing how you can make a hooded cape for kids' dress-up play.  She shows how you can make it in four variations. With small adaptations, it can be a …
Kat at Just Crafty Enough set herself the goal of knitting a pair of mittens each month this year, and she's taking it easy for July with a pair that uses stripes rather than her usual more complex colorwork.
The Sunset Stripes Mittens are worked with two strands of yarn held together. Sometimes both are the same color; sometimes they …
I have to believe that since you all keep crafting and sending in links to the cool projects you are making with recycled tp tubes you all want to keep reading about them. I personally love them and can't believe that this cool piece of wall art is made with them. pop on over to the link Ellen sent in …

Do you have a little boy – or girl – who doesn't like to participate in any sort of educational activities? If so, try this game! They will have so much fun, they will never suspect they are learning something.
This is a fun game that can be used to teach colors, sorting, and counting. It is also a great …
Autie from iCandy Handmade shares a free pattern for making a pair of comfy knit lounge pants.  I live in lounge pants like these!  As soon as I walk in my door, I change out my skirts or jeans (or other responsible people clothing) and put on my stretch knit pants.  She doesn't say …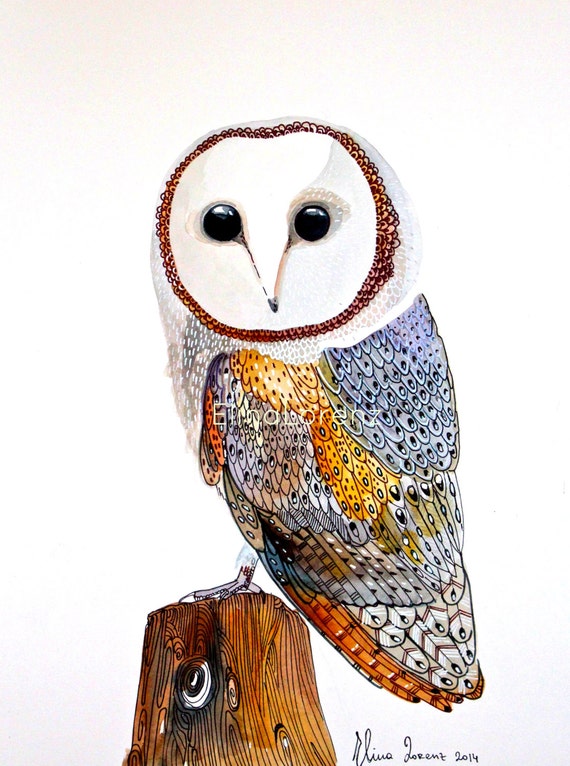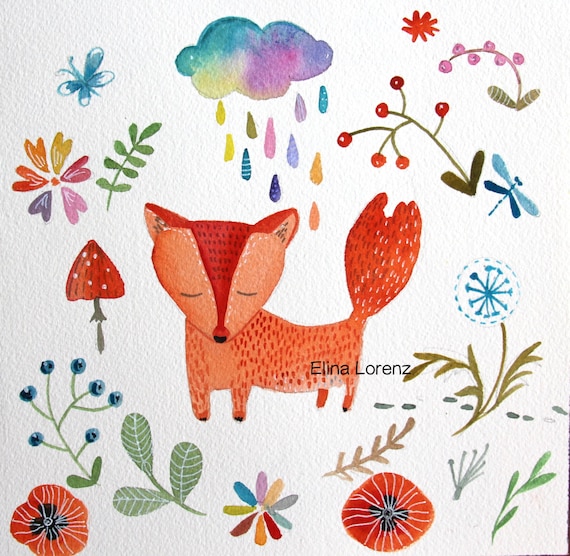 I was browsing the etsy treasuries recently and I saw this lovely owl print by Sublimecolors. I love owls, and I think Elina's Barn Owl painting is just gorgeous!
She paints more than just owls though, she also has adorable paintings of birds, mermaids, foxes, as well as offering cards, journals and handmade accessories.
If …
Stephanie from The Crafty Kitty shares a tutorial at Henry Happened showing how to make the cutest kitty cat coiled rope basket.  You can make it on your sewing machine, with the rows of rope sewn together with a zig zag.  At the top, the rope makes pointed kitty ears.  Buttons make eyes and stitches make whiskers.  On the back, a length of …
Whether you're heading to a crop, a friend's house or going on a trip, these tips from Kristin will help you take your most needed Project Life basics on the road. She shows how she used a kit tray and large envelope to pack what she needed.
…
This is my second review for the brand new A Muse Studio Catalog, if you missed my first one you can check it out here.
The brand new A Muse Studio catalog is filled with fantastic new stamps, paper and embellishments!! The are many general themes like the beach and ocean, travel, birthday, sports, phrases and words, large background …
Skylar of Awaiting Ada made this handsome bubble quilt for her brother to enjoy in his desert shanty. She explains it's much larger and heavier than other quilts she's done in this style, requiring her to make some adjustments in the construction. Read the full story of her gift quilt, plus get her tips for sewing a large bubble …