If you're looking for a way to add a little spring color to your wardrobe, check out this free pattern for a necklace pendant from blogger purl3agony.
She used a knit cord to make the base of the pendant, then wrapped the pieces with embroidery thread to give it great pops of on-trend color.
This is a really quick to …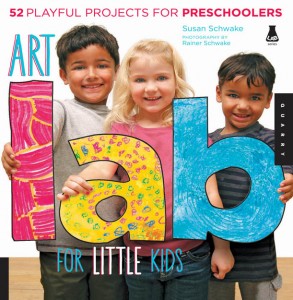 Today I have the pleasure of sharing with you a link to Craftside where there is a fun tutorial on how to make art on sandpaper and then it can be used to make a t-shirt transfer. Not only do you get a fun art tutorial you can get yourself in the running for a copy of the book Art …
If you're a regular reader here you probably know that I have a book of knitting patterns for babies coming out in August (which you can preorder on Amazon!) and I'm already thinking about what the next book should be about.
Given the websites that I write I have access to some information about what's popular among people looking …
Jessica from Running With Scissors tells her secret to making buttonholes that line up perfectly in a row.  Go to her blog to see what she does.
[photo from Running With Scissors]…
Mie from Sewing Like Mad joins the Knock It Off series at Elegance & Elephants with this color blocked dress she made for her daughter.  This was quite the undertaking (look at how many pieces she had to cut and sew together!) but she made a beautiful dress.  The inspiration was a dress she spied on a Japanese web shop, …
This gingham apron by Miranda from One Little Minute looks like it came straight out of my grandmother's kitchen.  She shares a tutorial in the Vintage May series (co-hosted by Skirt as Top from Craftiness is not Optional).  The tutorial includes how to make the gathered half apron and how to do the chicken scratch embroidery.  Go to her …
How many years have I been sewing, and turning narrow tubes right side out still reduces me to cursing.  Lindsay from The Cottage Mama suggests this handy tool by Dritz to help get them turned.  It's hard to see at first glance how they would work, so go to her blog to see photos of them in action.
[photo from …
Yes, yes it does. I have to agree with Koralee Teichroeb that Everything Goes with Ice Cream, published by Quarry Books. Ice cream is one of my desert island foods. The cover teases us with "111 Decadent Treats from Raspberry Sorbet to Cream Cookie Pie plus Fabulous Homemade Party Ideas." Opening to the first page, I understand the title …
Hayley from Welcome to the Mouse House shares a tutorial over at Sew, Mama, Sew! showing how to make a swimsuit coverup out of a t-shirt.  It's a quick and easy project, one that she says can be done in just 30 minutes.  She shows two styles: one with gathers under the bust and ruching at the neck, and another that has a deep …
Here's a fun and easy way to dress up a boring photo frame mat. Eat Sleep Make has directions for carving a simple geometric shaped stamp, perfect for adding some pizzazz to any project.
-Heather…
Have you been seeing crochet all over the fashion world like I have?  I guess Margaret Hubert had too as she's collected a ravishing bunch of patterns in this book entitled Runway Crochet.  I took the book to my local crochet club to get input from crocheters who are more fashion adept than I am (can you say 'walking …
The kind folks at Craftsy are giving away not one, but two quilting classes (one each) to two Craft Gossip readers. Picks can choose between Precision Piecing, taught by Norah McMeeking, or Improvisational Piecing, Modern Design taught by Jacquie Gering. In the first, you'll learn foundation piecing that will give your projects precision results. The second, you'll learn …
Well the time has come to give up my new chocolate addiction to the Chocolate MealReplacement Shake as I reach the end of my 8 week challenge. I have got so used to the shakes that I am dreading returning to finding my own lunches and to that late afternoon hunger crash which I have NOT been experiencing at all.
So the …
New  to the market, The Chocolate Diet is a meal replacement program that allows you to feed your angel by combining healthy natural foods with the goodness of cocoa rich and satisfying shakes to replace two meals a day, but also indulge your devil with a daily chocolate treat high in polyphenol rich cocoa, nature's new super food.
To celebrate …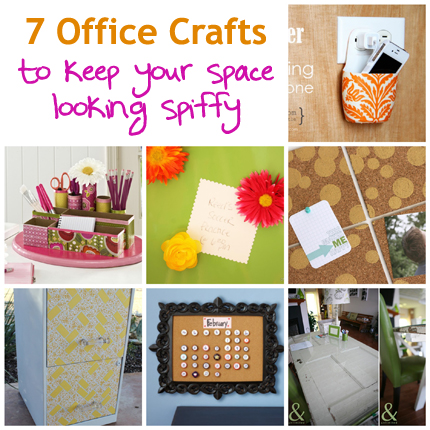 Times have changed quite a bit and more and more people are working from home or telecommuting. Whether it's a corner of your dining room or you are lucky enough to have a room dedicated to work, there are plenty of ways to spiff it up and make it your own. Here are 7 different projects to make your office …
Jody Ferlaak from Cocoa Daisy shares one way that you can use up some scraps, plus be able to have a good supply of your favourite embellishments. Click here to get all the details!…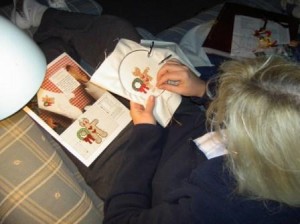 Cross stitch is woven through time; for hundreds of years this versatile form of embroidery has captured the imaginations of generations from its humble beginnings teaching little girls the art of household sewing in Ye Olde Eastern Europe to the dresses and shoes of the fashionistas on the catwalks of Paris and Milan.  So what can you do with cross …
Congratulations to Tammy Hempel, lucky number 37 and winner of the Design Dye starter kit! Thanks as well to everyone else who entered. I hope you will all check out Design Dye if you get a chance. Want to pick up a starter kit of your own, grab all the links and the information here in the review!…
Shauna from Shwin & Shwin shares a free pattern for the pajamas that she made for her  daughter.  She made them from the Girl Friends fabric by Anne Kelle.  The little girls are a cute print on the jammies, but she went one step further and fussy cut sof them, turning them into matching softies as itty bitty friends for …
I came across these wonderful paper designs by Ellen Giggenbach and just fell in love. These adorable paper kits would create the most whimsical party theme. A storybook party theme is perfect for little tots or little bookworms. With these paper kits you could create a vintage feel by adding some treasured vintage story books to the decor. Use piles …
Cheryl from Sew Can Do shows how to make her Super Simple Reusable Sandwich Bags. The inner layer is a laminated cotton that wipes clean easily.  The bias tape around the edges simplifies the construciton, but it's also a fun pop of color.  Go to her blog for the tute.
[photo from Sew Can Do]…
Melissa Mortenson from Fourteen May and Polka Dot Chair shows how to sew in a zipper.  The method she shows is a centered zipper insertion at a seam (i.e., not invisible, not exposed, not lapped).  Go to her tutorial.
[photo from Polka Dota Chair]…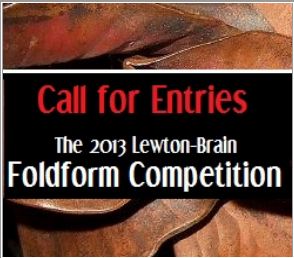 The Center for Metal Arts is located in  New York.  They have specialized in technique and process in metal arts since 2003.  Offering hands-on workshops located in the 1890′s Bordens Creamery Icehouse in the black dirt farming village of Florida, New York.
Right now you can enter  the 2013 Lewton-Brain Foldform Competition. Sue Lacy explains, "it's a great opportunity for metal …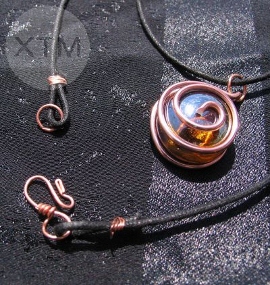 This tutorial was sent to us by Enkarna. In this tutorial she shows how to create a cord for your pendants using wire. Her blog is in Spanish, however the pictures are detailed and explain the idea well. She also included a how-to-video in the blog post.  A translator such a google can help if you prefer to read the …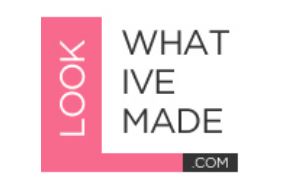 Vickie from Look What I've Made sent a review about the brand new craft community.   She explains that "Lookwhativemade.com is a brand new craft community website where crafters and designers can go to upload their latest project and show the community what they have made, get feedback and make friends with other like minded people. They can look at …
older posts »