Finding the perfect piece of art for your wall can sometimes be pretty difficult.  We get it in our mind what we want, but can't seem to find it anywhere to buy.  Well, thank goodness we are crafters!  Why not make your own wall art?  These 39 easy DIY's from Buzzfeed can help you with just that.  Read through the …
Kat at Just Crafty Enough set herself the goal of knitting a pair of mittens each month this year, and she's taking it easy for July with a pair that uses stripes rather than her usual more complex colorwork.
The Sunset Stripes Mittens are worked with two strands of yarn held together. Sometimes both are the same color; sometimes they …
I have to believe that since you all keep crafting and sending in links to the cool projects you are making with recycled tp tubes you all want to keep reading about them. I personally love them and can't believe that this cool piece of wall art is made with them. pop on over to the link Ellen sent in …

Do you have a little boy – or girl – who doesn't like to participate in any sort of educational activities? If so, try this game! They will have so much fun, they will never suspect they are learning something.
This is a fun game that can be used to teach colors, sorting, and counting. It is also a great …
Autie from iCandy Handmade shares a free pattern for making a pair of comfy knit lounge pants.  I live in lounge pants like these!  As soon as I walk in my door, I change out my skirts or jeans (or other responsible people clothing) and put on my stretch knit pants.  She doesn't say …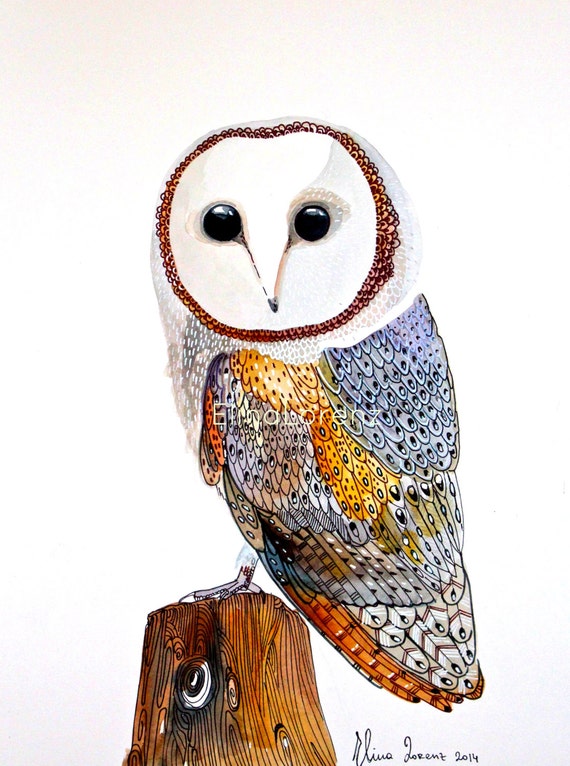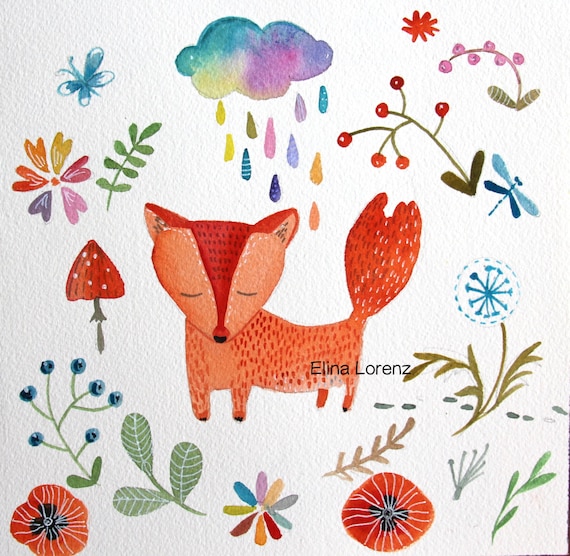 I was browsing the etsy treasuries recently and I saw this lovely owl print by Sublimecolors. I love owls, and I think Elina's Barn Owl painting is just gorgeous!
She paints more than just owls though, she also has adorable paintings of birds, mermaids, foxes, as well as offering cards, journals and handmade accessories.
If …
Stephanie from The Crafty Kitty shares a tutorial at Henry Happened showing how to make the cutest kitty cat coiled rope basket.  You can make it on your sewing machine, with the rows of rope sewn together with a zig zag.  At the top, the rope makes pointed kitty ears.  Buttons make eyes and stitches make whiskers.  On the back, a length of …
Whether you're heading to a crop, a friend's house or going on a trip, these tips from Kristin will help you take your most needed Project Life basics on the road. She shows how she used a kit tray and large envelope to pack what she needed.
…
This is my second review for the brand new A Muse Studio Catalog, if you missed my first one you can check it out here.
The brand new A Muse Studio catalog is filled with fantastic new stamps, paper and embellishments!! The are many general themes like the beach and ocean, travel, birthday, sports, phrases and words, large background …
Skylar of Awaiting Ada made this handsome bubble quilt for her brother to enjoy in his desert shanty. She explains it's much larger and heavier than other quilts she's done in this style, requiring her to make some adjustments in the construction. Read the full story of her gift quilt, plus get her tips for sewing a large bubble …
Fabi from Fabi Creates combines crochet and sewing to make this beautiful little girl's sundress.  The yoke is crocheted, while the dress that is sewn to it is sewn from fabric.  The look is breezy and summery.  This style of dress has a lot of flexibility in sizing and can grow with your …
Veronica from SewVery shows how you can make a skirt with a hidden kangaroo pocket.  Rather than sewn on the front of the garment, like you'd find on a hoodie, the kangaroo pocket on this skirt is on the back of the fabric.  It looks like there are individual pockets on each side, but …
Melissa hosts of "The Sweet Escape" is a proud to be a Home & DIY contributor at Apartment Therapy, creator of Toronto Lifestyle Bloggers group and bi-monthly Blog Brunch as well as the founder of The Happy Blogger workshop series. Melissa is sharing her adult "modern advent calendar" with us with a complete tutorial to follow.  I love the way …
Thanks to everyone for entering the giveaway for The Complete Photo Guide to Jewelry Making- 2nd edition. You can find my review here.
Congrats to Kate who won the giveaway! Kate, I've emailed you. you have  week to respond, if I don't here from you then I'll choose a new winner.
 Kate on July 17, 2014 6:54 pm Edit This

I
…
Who knew that Apple Cider Vinegar is so versatile? I knew Vinegar has its uses but when you get more specific, you can derive even more natural benefits from this versatile ingredient.
Find out the 12 reasons why it should be in your home here: 12 ideas to use Apple Cider Vinegar.…
This darling "Felt Dimensional Dots Pillow" is from "Better Homes and Gardens" There is no tutorial but I think you can figure it out and it looks fairly simple. I love the colors they used.…
When I first saw this darling Matryoshka embellished bag I thought it was embroidered, but no! Pop on over to the link Laura sent in to the blog Over The Apple Tree for the easy tutorial on how to dress up a plain tote with some puff paint faux embroidery.…
It's no big deal to take a swimsuit with you to the pool.  Just tuck it in your pool bag.  But on the way home, that suit will be wet!  Sara from Alice and Lois shows how you can make a wet bag to put your swimsuit in so the rest of your pool bag doesn't …
I love sprinkles so much that I'm tempted to eat them straight from the container when I'm decorating cupcakes! If you share my passion for these colorful bits of sugary goodness, check out the roundup of sprinkle themed party ideas from A Little Tipsy.…
Blogger Donna over at Fiber for Thought is giving away an afghan pattern and enough yarn to knit it over at her site.
The winner will get a copy of her mosaic baby blanket or lap afghan pattern and three skeins of Caron Simply Soft, which is enough to make the project.
To enter, visit her site, linked above, and …