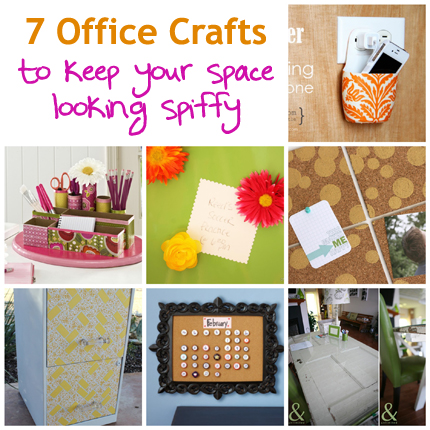 Times have changed quite a bit and more and more people are working from home or telecommuting. Whether it's a corner of your dining room or you are lucky enough to have a room dedicated to work, there are plenty of ways to spiff it up and make it your own. Here are 7 different projects to make your office …
It's time to start thinking about making masculine themed cards for Father's Day. Renee at Bolton House has directions for making this great card for the hero in your life.
-Heather…
I have to admit I'm thankful that my daughter doesn't have a Kindergarten graduation. Sheesh, I mean is it really that big a deal to "graduate" from Kindergarten? It's not like she had to pull any all-nighters this year or anything. I like keeping the kudos to kids to a minimum, which means I won't have to celebrate a graduation …
Helena from Craft & Creativity, shares this idea for embellishing small gift bags to use as note holders or gift tags. Depending on the size of your gift you can also use them for the intended purpose. Or use this as inspiration for page embellishments!  Click here to see more.…
Hold on to your hats all the ladies (and men) of CraftGossip. We have one of the best giveaways to come through our doors in a long, long time, right here!
Josh Groban probably needs no introduction. Suffice to say, he is starting a North American Tour called "In the Round". And we have 2 tickets for you …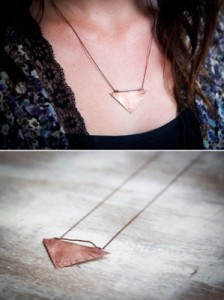 This minimalist necklace was made my the creative Stephanie from Henry Happened.  In this tutorial Stephanie shares why she chose to make this simple, yet beautiful necklace and how you can make one for yourself. Check it out! …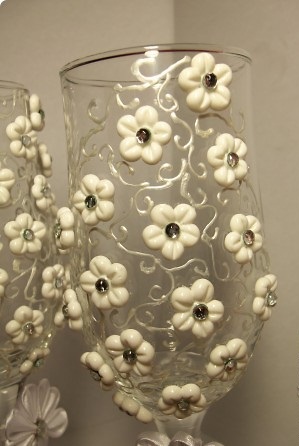 These lovely glasses have beautiful, time-consuming details. Art-ioma has picture steps on how to make them but some details are missing. I often adhere clay to glass without an adhesive but for this, with the open work and the tiny beads, I'd probably either make sure my flowers and vines touched or fill with a little TLS here and there.…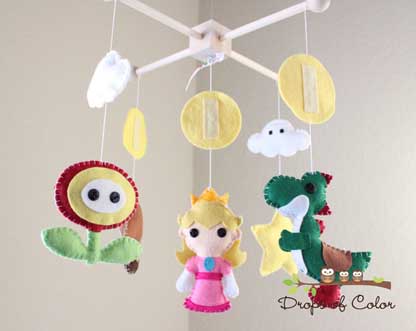 This week's featured Etsy shop is Drops of Color. Drops of Color specializes in custom made baby mobiles and other home décor accessories. Each mobile is made to order and they'll match it to your nursery colors and tastes. The choices of mobile themes are amazing–each set is handmade from felt and completely adorable. Whether you like owls, sea …
PersonalisdWeddingGifts.co.uk  are giving you the chance to win a $50 voucher to spend on anything you like from their website.
They pretty much have every gift/favor imaginable to enhance your perfect day. Checkout their blog for informative wedding related articles as well as updates on new products.
For your chance to win simple comment below and tell us which wedding favor…
Holes in jeans can be good in some places, and bad in others.  In the right places, they give a wonderfully distressed look.  In the wrong places, you end up showing everyone what color panties you're wearing that day. The Renegade Seamstress shows how to mend the holes you don't want.  Go to her tutorial.
[photo from The Renegade …
As I clean through the piles in my sewing studio, I'm realizing exactly how much vintage fabric I have hoarded.  I think I'm much better at acquiring the vintage fabrics than actually using them in projects.  Are you in the same boat?  Alida from Alida Makes has some advice for us for incorporating a vintage fabric in our sewing projects.  …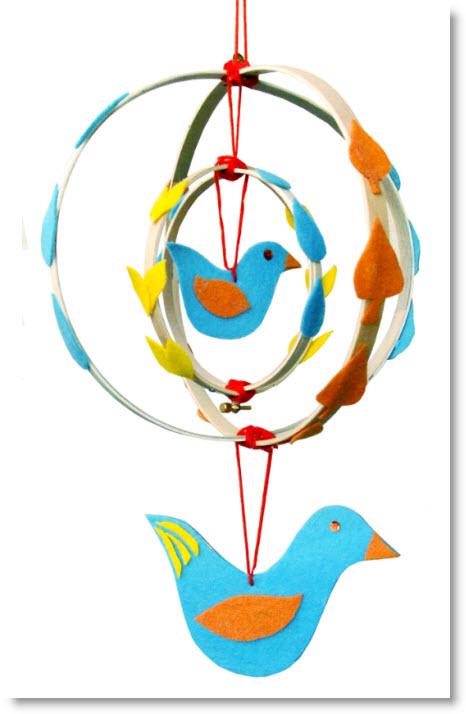 Make this "darling mobile" for your home and do it together with the kids and make a few! Make one as a great handmade gift like a baby mobile for the nursery. She has a complete tutorial to for us to recreate this project. Sara, the "creative Jewish mom" was born and raised in California, educated in New York and …
Joel from Made By Joel, and author of Made To Play, shows how to sew up a fabric football.  He stuffed it with strips of old t-shirt fabric rather than a polyester stuffing in order to give it a good weight for tossing.   Go to his blog for the DIY.
[photo from Made By Joel]…
1: Gold Doilies 500pk $71.95
2: 5lbs Gold Wrapped Almonds $82
3: Gold Tinsel Chandelier $20
4: Gold Cupcake Liners (Available almost everywhere)
5: Large Foil Number Balloons $15
9: Gold Cakes and More Gold Cakes
…
Prickley Pear stamps has directions for making this "tweet" birdhouse card.
-Heather…
Home accessories are really fun to knit for people of all skill levels. For beginners, it's nice that things for your house don't have to come out an exact size as a garment for a person does. More advanced knitters can use fancy stitches and skillful swatching to make a cover that perfectly fits a chair or another accessory that's …
Beer, ties and mustaches. Always the same thing for Dad. Here are a few ways to make beer, ties and mustaches awesome.
DIY beer bread mix packaged IN a beer bottle, complete with free printables is awesome. Find it at Designed by Dawn Nicole.
Find free printables for Superdad at Catch My Party.
Label Pop's favorite …
I've seen and shared a lot of different ways to sort, store and display yarn through the years, but this has got to be one of the coolest and cleverest solutions I've seen. Bonus: it doesn't cost a lot, makes all your yarn accessible and turns your stash into a giant work of wall art.
Lorna at Knits for Life…
I have to admit, I'm totally out of the Star Wars world now. I'm about old school Star Wars. The original, unenhanced trilogy. Playing Princess Leia in the backyard, my brother was Luke, or maybe Han. We probably made my sister be Darth or Jabba the Hutt. But apparently the whole massive Star Wars complex is alive and thriving. Here …
Thanks to everyone who shared their moments of organizational embarrassment; I feel a lot better.
Our winners this time around are numbers 1 and 4: Constanza, who shared a story about a scheduling mishap that happened when she had surgery; and Maryanne, who can only find things after she buys a replacement.
She's not alone, a lot of people said …
Ari from Max California guest blogs over Shaffer Sisters with a tutorial showing how to make her 12 Parsecs Dress.  It's a t-shirt mini-dress with a retro sweetheart neckline.  Love!!  Go to her tutorial.
[photo from Max California on Shaffer Sisters]…
Alexandra from Kalinka Handmade shows how to make tablecloth weights.  They clip the bottom of a tablecloth to keep it  from blowing away when you're dining outside.  The ones she made are shaped like fish, but you could sew them in any shape you like.  Go to her blog for the how-to.  (The post is in Russian, but you …
Bridgit  from Wag Doll made a new summer tote bag for herself.  The striped fabric came from a table runner that she fussy cut so that the printed words would appear on the front of her bag.  She shares a tutorial showing how she made the bag.  It's a roomy tote, with finished dimensions of approximately 18″ x 14″.  (I'm basing these numbers on …
Amy from Positively Splendid shows how to make a pretty scalloped sunglass case.  They don't take much fabric to make, so you can use up some of your scraps of favorite fabrics.  Go to her blog for a pattern and tutorial.
[photo from Positively Splendid]…
The difference between a plain pencil skirt and a tuxedo skirt is just a couple of strips of contrast down the side.  Kristina J. shows how you can update a plain skirt to give it the tuxedo stripes, in the form of wide grosgrain ribbon.  Go to her tute.
[photo from Kristina J.]…
older posts »