I'm sorry I missed these for St. Patrick's Day, but these vibrant rainbow slice and bake cookies from Good Life Eats are perfect all year, I think. Learn to make them HERE.…
These digital brushes should come in handy when you're scrapping photos from last week's St. Patrick's Day festivities. The free download comes fromBrusheezy. Click here to go to the download.…
… before midnight. Leprechaun cake pops! Find the how-tos HERE at Cake Whiz.…
A little inspiration for O'Today. Find a slew of green foods HERE at babble, including kale chips, green juice, green chocolate chip cookies, and green lasagna.
Join Susan and the team at Scrapy Land for a fun filled week of challenges, tutorials and inspiration. Things are already in progress, but you can still join in the fun. Click here for more information.…
I would love to just spend one day, even one hour, hanging out with Megan of not martha.
Have any pesky leprechauns milling about? Take care of the problem with a leprechaun trap cake. And please please visit not martha to see what's inside this cake. Also, the h0w-tos are forthcoming.…
Spinach. Wonder if I could get my 3-year old to eat her veggies this way. Turn cupcakes green for St. Patrick's Day with spinach HERE at A Little Nosh, from a recipe found at Green Lite Bites.…
Now this is a dessert my husband can get on board with. Find the how-tos to make this salute to St. Patrick's Day trifle-in-a-beer-mug HERE at Cake Whiz.…
Learn how to make these rainbow cupcakes HERE at My Chic Life. I'm loving the cloud-like icing. Simply genius.…
Ok folks, I have a slew of St. Patrick's Day goodies in my Inbox to share with you. Ready? First up, Leprechaun pie from Blueprint Crafts! Made with real leprechauns. (Sorry, bad joke, no leprechauns were harmed.) Find the recipe HERE. And a bonus, you'll also find a free printable jar topper.…
You can download this free lucky printable from Stay at Home Artist for last minute St. Patrick's Day decor. Click here to go to the download.…
Paula Gilarde shares the treat bag toppers that she created for St. Patrick's Day over on the Scrapbook and Cards Today blog. You can either use her free printable, or follow her instructions form making your own in Photoshop. Click here to go to the post.…
I'm loving the details of the St. Patrick's Day dessert table from Wants and Wishes, especially the sugar cookie good luck tree and the wrapped candy bars. Find the party HERE and find the printables in the Wants and Wishes etsy shop.
I'm lovin' this throwback to candy buttons from Sew Can Do… and in shamrock form for St. Patrick's Day. I'm already envisioning this idea for every holiday. Find the how-tos HERE at Sew Can Do.…
Get your kids involved and make these thumbprint tags for St. Patrick's Day! Get all the details on Sweet and Lovely Crafts.
Click here to go to the tutorial.…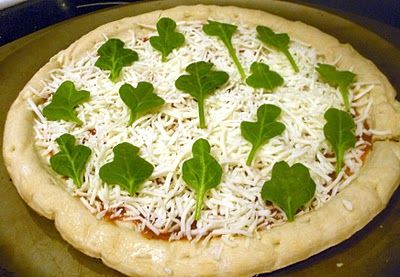 Ok so I know I specialize in Bath & Body - I figure pizza goes in the body so this post counts

I came across an idea @ Make The Best Of Everything for something yummy to eat this St Patricks Day. What is the number one thing people like to eat when drinking beer? PIZZA!!!!!!  Check this pizza out. …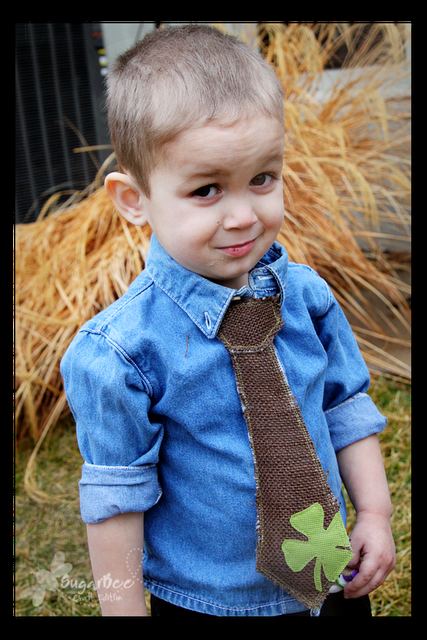 I really don't know which is cuter? The face this little boy is making or the cute shamrock embellished faux tie he is sporting. Pop on over to Sugar Bee Crafts to see the tutorial on how to make a faux tie. Since this is such a little project it is perfect for scraps or using a piece of …
So cheery! Learn to make these stacked rainbow cupcakes HERE at Sugar Swings! I'm loving all these rainbow sweets, folks. Perfect for St. Patrick's Day and beyond.…
And they are super-easy to make. Learn to make leprechaun hat candy bowls (from Tupperware!) HERE at Candadian Living, a guest post by packaging genius Jeromina of Paper, Plate and Plane.…
Look what Pam of Pam's Party and Practical Tips sent me: Leprechaun marshmallow pops. A first that I've ever seen. Learn to make them HERE.…
I came across this tutorial back in December but decided to save it for St. Patrick's Day. Rad Megan at In Words and Pictures shares how you can make a heritage flag garland using fishing twine and Avery Labels. She includes a free template too. Click here to go to the tutorial and freebie.…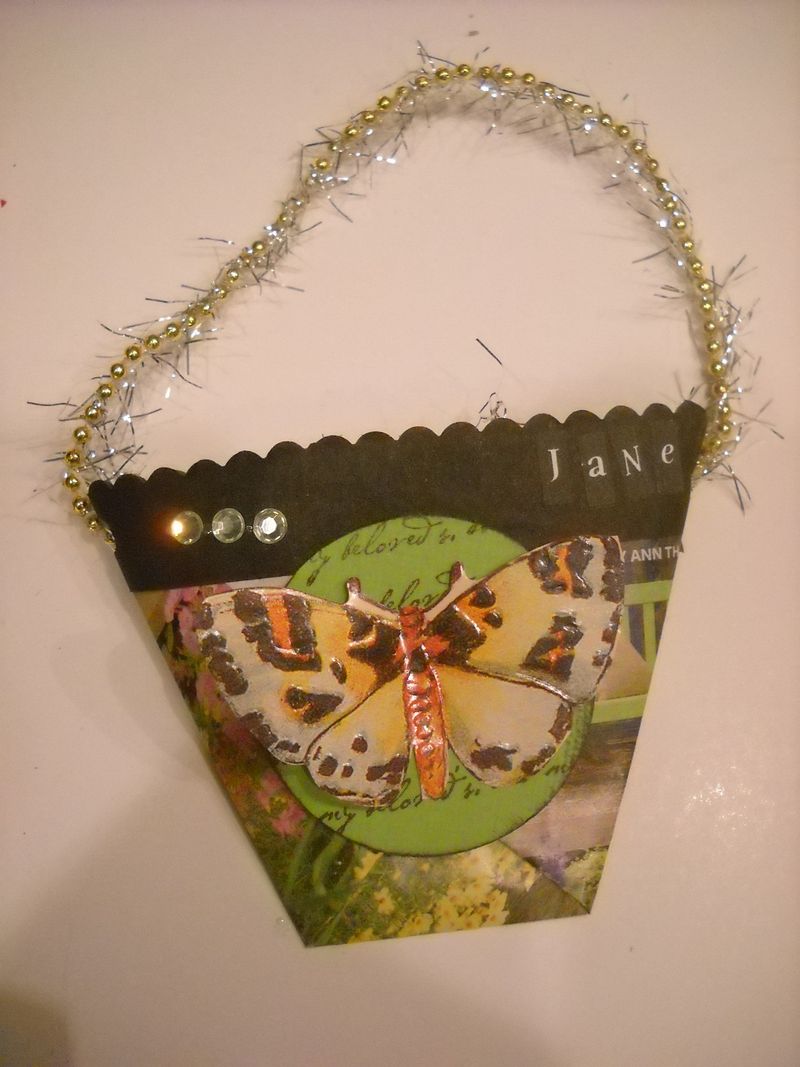 Can you believe this pretty little paper pouch is made from a recycled magazine page? Well it is and if you would like to make some too (because who could make just one?) pop on over to Mel Designs for the how to make a folded recycled magazine page pouch tutorial. While there check out her St. Patrick's day …
Want to inspire your child to read? Have them make a bookmark…and why not a leprechaun bookmark at that? Sweet and Lovely Crafts has an awesome project just in time for March 15th that is sure to get you in the 'green' spirit!…
Isn't it amazing how googly eyes can so easily bring things to life? I love these little shamrock men made from toilet paper rolls. Head on over to Sweet and Lovely Crafts...what a great blog!…
I just had to share this wreath I found over at Mom Vantage. I love the incorporation of the entire family's pictures. What a great wreath idea!…
« go back
—
keep looking »