Feb
23
Entries for this giveaway are now closed.
You can still enter our active giveaways
.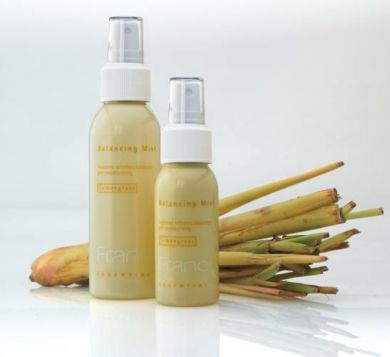 FRANCLY SPEAKING
'
Franc

' literally translated from French to English is

"Candid"
Candid

: Free from prejudice, impartial.
Characterised by openness and sincerity of expression, unreservedly straightforward.


Franc Essential will transform the look, feel and health of your skin. When used consistently, the Franc Essential range will holistically restore, balance and re-energize your skin and body leaving it noticeably healthy and glowing.
Franc's purpose is to bring to your skin and body the potent, restorative powers of natural ingredients in the simplest, freshest way possible.
In keeping with their policy to harmonize skin, body and soul with no tricks, additives or toxins, Franc packaging is 100% recyclable.
No animal testing has been or ever will be associated with their products.
No Sodium Laurel Sulfate, No artificial fragrances, No artificial colours, No harmful chemicals, No additives, thickeners,
fillers or bulking agents.
All products are made in Australia by a 100% Australian owned company
Labelling is honest, accurate and…frank!  All ingredients are listed clearly on the labels, including the barest minimum of synthetic preservative (part natural, part man-made) to keep the products fresh, ensuring that the user is applying over 99% pure, health-giving product.

FRANC BELIEVES
" A skin care ritual is an essential part of every day – a moment spent in quiet contemplation to nurture the body and soul. When we feel at ease with ourselves, we feel at ease with the world."
HOW IT ALL BEGAN
Chantal Vanderhaeghen, founder of Franc Essential, has been passionately involved in natural skincare since 1996. Raised in health-conscious Switzerland, it was second nature for Chantal to embrace natural healthcare principles. Her years of work as a holistic massage and facial practitioner provided the opportunity to intimately study a complete range of skin types and their response to products on the market.
The fact that so many of these products fell short of their promise and often caused reactions to sensitive skin ignited a fire in Chantal. She soon found herself on an impassioned quest to find natural skincare solutions suited, initially, to Australia's unique climate - a climate that encourages outdoor enjoyment, but frequently results in dry, dehydrated-looking skin, accentuated wrinkles and lines, reduced oil gland activity and loss of elasticity.
It became clear, however, that carefully combined natural ingredients have the power to nourish and enhance skin the world around, no matter the conditions.
SO I GUESS YOU ARE WONDERING WHAT THE VERDICT IS
Thanks to Founder Chantal Vanderhaeghen @ Franc Essentials I was lucky enough to trial  a few of there products.


I found the lightly scented Cleanser to be a treat for my face, minimum ingredients maximum effect is spot on with this one. Not only was my skin clean but it also felt quite nourished, soft, radiant & supple. It was by far my fave of all my product samples. If you suffer from dry skin ( like myself ) this is a big thumbs up well worth every penny.
Exfoliate lived up to its expectations, the ultra fine bamboo beads gently removed deep impurities, whilst the natural oils softly nourished my skin leaving it smooth & glowing. I loved the smell I found it to be quite a relaxing experience. Not to overpowering.
Sensitive I am slightly undecided on this one, I have very dry sensitive skin whilst it soothed & nourished  my skin  I would of liked it to leave my skin feeling less waxy then it did, which is a personal preference. This cream is  "fragrance free" but I could smell a delightful waft of green tea…….. DIVINE, NO COMPLAINTS HERE.
Body Melt sure is an all over skin treatment to nourish your skin. I like that is lightly scented and quickly absorbed by my skin. There is no oily residue which is perfect if you are in a hurry to get dressed ( as I always am ) Normally with  commercial body moisturisers by the end of the day my legs are again dry and scaly, NOT with this product, I kept checking waiting for the telltale signs  but it was not to be. I can only imagine how great my legs would of felt had I teamed it with BODY GLOW
TO BE THE LUCKY WINNER OF A
BODY PACK CONTAINING
250gr Body Glow and 100gr Body Melt
valued at $55.
Simply answer the following question.
Where was Chantal raised and how many years has she been passionate about skincare?
COMPETITION IS OPEN TO ALL & WILL BE DRAWN ON MARCH 23RD 2011
Or click  here for nearest stockists.
Franc Essential is committed to promoting breast cancer awareness and supporting women affected by breast cancer.
$1.00 from each product purchased will be donated to Breast Cancer Foundation Of Western Australia
Follow Franc Essential on
Have you entered all our giveaways?
Comments